COUNTRY BIBLE CHURCH
Pastor: Mike Smith
3150 William B. Travis Lane
Brenham, Texas 77833
SUNDAY SERVICE: 10:30 am
TUES. & THURS.: 7:00 pm
Nursery & Jr. Classes Available
---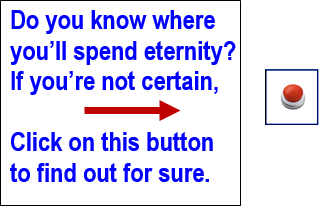 | | |
| --- | --- |
| Latest Bulletin | Prayer_List |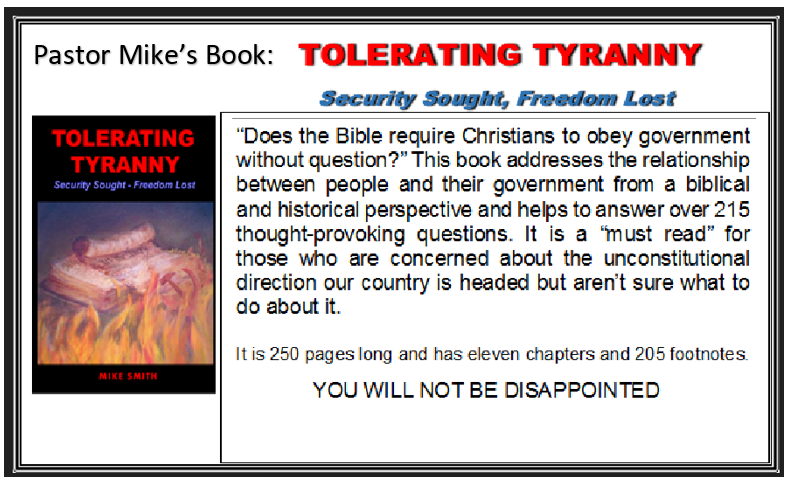 Click Here for Tolerating Tyranny Docx
Click Here for Tolerating Tyranny PDF

Do you face the challenges of each day with courage and confidence from a divine viewpoint, or are you usually defeated by fear and worry? Do you sometimes feel like you can hardly keep up with your life and that something is missing? Perhaps you are searching for something really satisfying but can't find it. Everything and everyone often let you down and you realize that they can't make you happy.
What you can expect to study in the Word of God at Country Bible Church:

• No one will ever ask you for money.
• You are free to give however you are motivated.
• Absolutely free Audio CDs, MP3s, DVDs, booklets, & brochures.
• You'll meet wonderful, friendly people who have been taught not to invade others' privacy.
• Good sound Bible teaching based on the original languages of scripture.
• The opportunity to grow spiritually and experience greater meaning in life.

God gave you volition which is the freedom to make your own decisions, and He holds you accountable for how you use it. You can make serious, life-changing decisions to grow in God's Word day-by-day in order to reach spiritual maturity, reap decorations and rewards in eternity, and reign with Jesus Christ someday when He returns. God gives us this unbelievable opportunity to change our future to one that is beyond our wildest dreams. lf you are already going to a church where you are growing spiritually from sound teaching of God's Word, stay put! If not, consider joining us as we grow in grace and knowledge of God's unfathomably, superior thinking and plans for His Royal Family to reign with Christ and inherit riches forever.
---